Jazz is a highly diverse music genre, featuring a range of subgenres with intriguing sounds and unique features. Jazz manouche is one such subgenre, an approach with a unique combination of instruments and a fascinating acoustic sound. If you're curious about jazz manouche, here's a look at its features, history, and more.
What Is Jazz Manouche?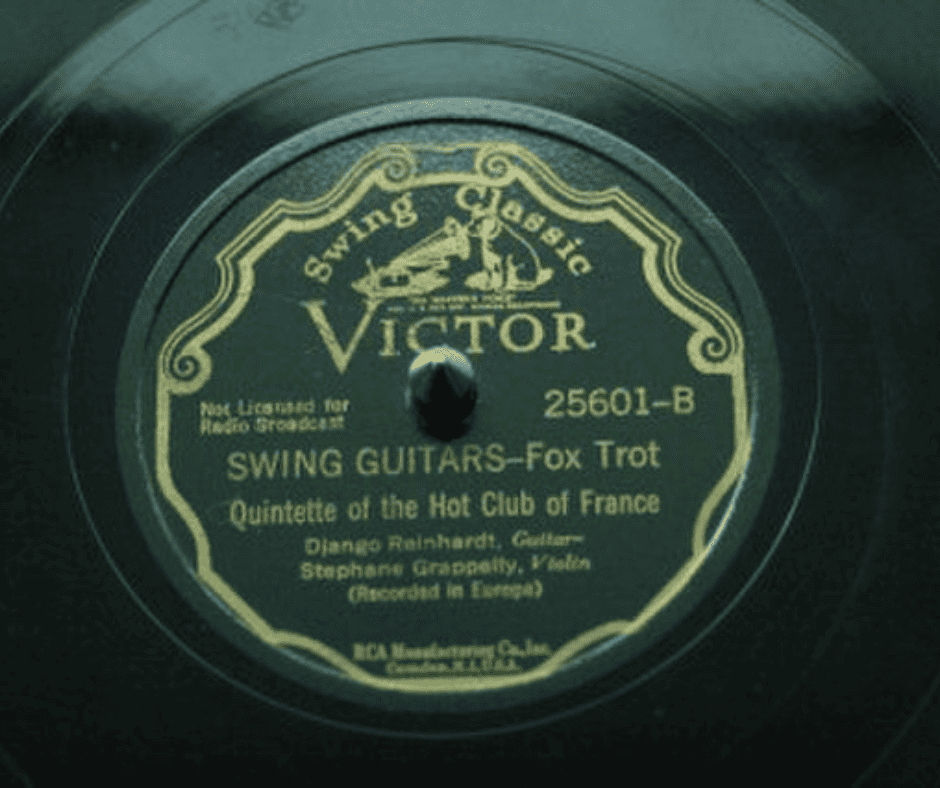 Jazz manouche is an intriguing sub-genre of jazz with its own conventions but breaks away from some of the traditions found in many other types of jazz. The style blends in folk music elements, relying primarily – if not entirely – on acoustic instruments, with a heavy emphasis on stringed instruments, particularly for solos. This style of jazz was traditionally passed down to younger musicians through family and friends.
Drums are highly uncommon in this jazz subgenre. Generally, a rhythm guitar guides the timing, using the la pompe technique, which typically emphasizes every other beat. Along with a lead guitar and violin, the bands more commonly feature a pair of rhythm guitars and a double bass. However, additions like accordions or clarinets aren't highly uncommon.
In many cases, Romani jazz musicians that played in jazz manouche ensembles couldn't read music. As a result, songs often originated from jam sessions. Additionally, for bands that frequently performed in front of crowds, rote memorization was often essential for ensuring the songs were presented correctly, as preserving them in sheet music wouldn't assist the musicians who couldn't read them.
What Are the Characteristics of Jazz Manouche?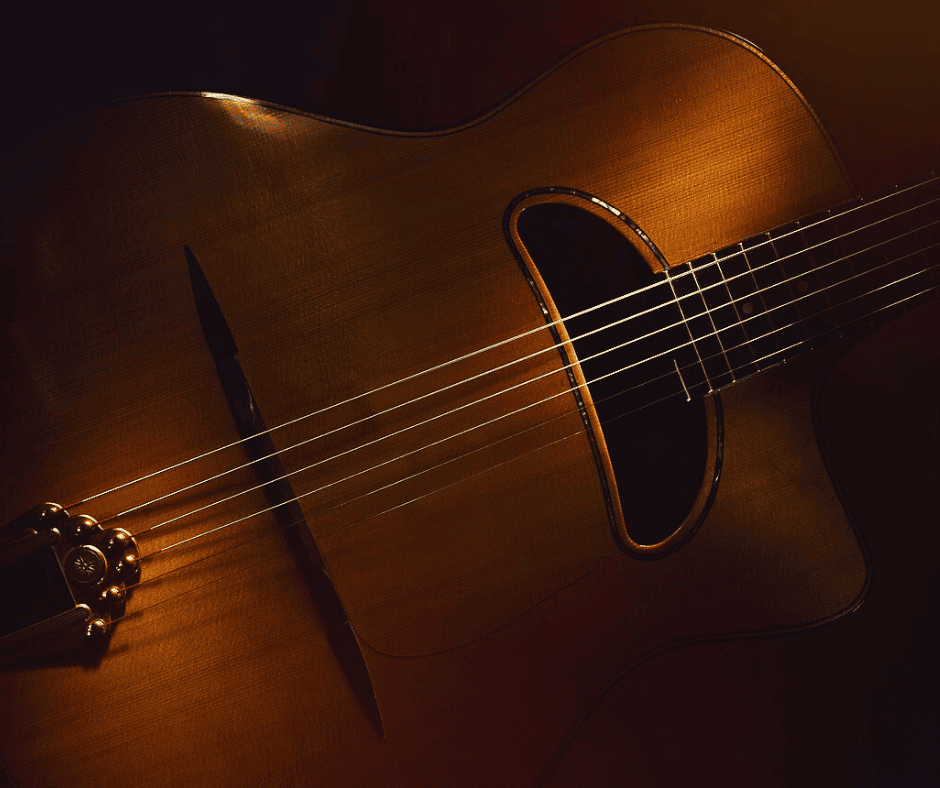 Generally, jazz manouche relies on swing-style rhythms and has a fun, expressive feel. Functionally, it's a combination of American jazz elements and more traditional Romani music, an unexpected mix that ultimately allowed the sub-genre to stand out dramatically.
La pompe rhythm guitar ensures the songs have a bouncy feel, while various soloists add improvised elements. The pace or tempo can be a bit frenetic, though it usually maintains a sense of cohesion.
Generally, jazz manouche doesn't rely on standard barre chords, relying instead on alternatives like major 6th, major 7th, and 6/9 chords. Any harmonization tends to give the feel of a minor, regardless of whether the key is major.
When it comes to the lead, most consider it a decorated arpeggio. Chromaticism is often part of the equation, and there may be string bends, ghost notes, trills, and other intriguing elements.
What Influenced Jazz Manouche?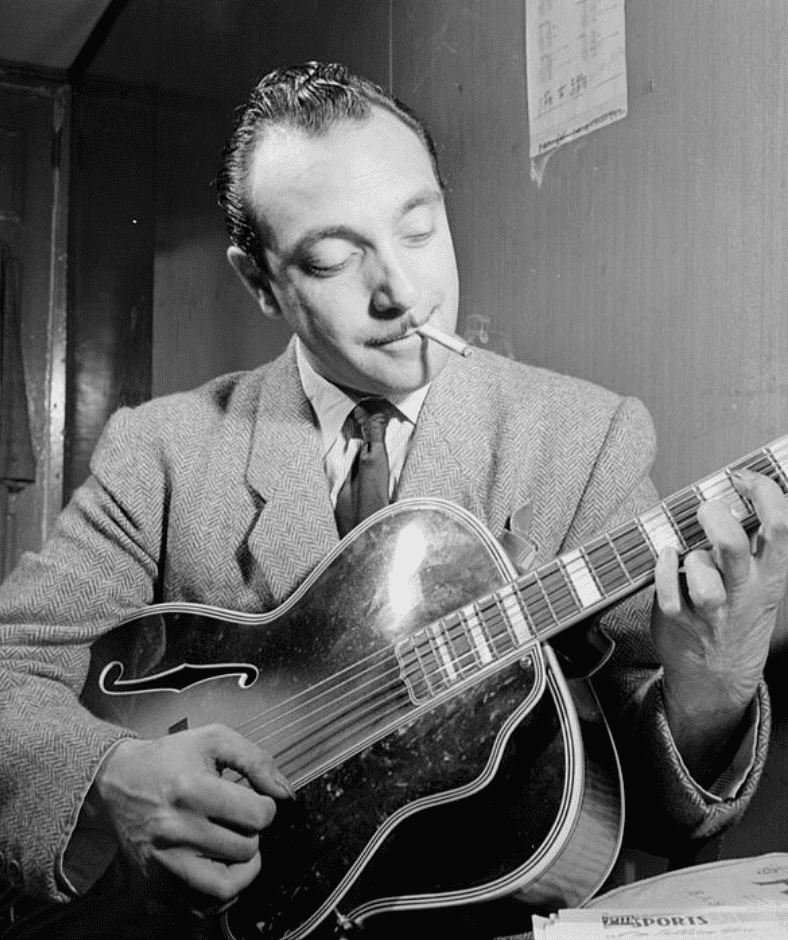 The primary influences of jazz manouche were American jazz and Romani music. The origins of jazz manouche are associated with a particular Romani guitarist inspired by American jazz legends of the time. As a Romani, he was highly familiar with the musical styles associated with the culture and functionally brought the two concepts together to create something new.
Other Names for Jazz Manouche
Jazz manouche – also referred to as "manouche jazz" – also goes by many other names. Some call it "hot jazz" due to its overall tempo. There are also many who refer to it as "hot club jazz" or simply "hot club."
However, the most widely used alternative names of jazz manouche are controversial today. At its inception, jazz manouche was often called "gypsy jazz," with the variant "gypsy swing" sometimes used.
"Gypsy" isn't a term that's generally used today, as many deem it derogatory or consider it a racial slur. As a result, some now refer to the genre as "Romani jazz" or "Romani swing," though others simply stick with the other names associated with this jazz variant.
The History of Jazz Manouche
As with most types of jazz, the origins of jazz manouche are intriguing. Jazz manouche arose nearly 100 years ago, introducing a new sound to the broader genre that became incredibly popular. And unlike most other types of jazz, jazz manouche began in Europe, with most associating its beginnings with Paris, France.
Generally, most attribute the start of jazz manouche to Jean "Django" Reinhardt, a Romani guitarist – who generally favored using the uniquely designed Selmer-Maccaferri guitar – and Stéphane Grappelli, a French swing violinist. The pair created the Quintette du Hot Club de France in 1934 and featured a distinctive sound that was highly popular among the Manouche, a Romani population in France.
Reinhardt was a prominent Romani guitarist, creating a unique acoustic guitar sound that's highly connected to the genre. Among other Romani guitarists of the era, Reinhardt was considered the leader when it came to improvisation, and he's also deemed a founder of the "hot" sound that ultimately defined jazz manouche guitar.
During his career, Reinhardt's band toured much of Europe, and Reinhardt also had opportunities to record with various American jazz musicians, including Benny Carter and Coleman Hawkins.
However, the eruption of World War II disrupted the rise of Quintette du Hot Club. Still, Reinhardt and Grapelli continued working together when possible, though Reinhardt began shifting toward a bebop sound that didn't work well with a violin. In relatively short order, jazz manouche fell out of style, and it wasn't particularly prominent until the mid-1970s when it experienced a resurgence.
Many consider Grapelli the "grandfather of jazz violin," and he ultimately had a strong career both with and without Reinhardt. When Reinhardt shifted away from jazz manouche, Grapelli transitioned to lounge jazz. However, he was integral in the genre's reemergence in the 1970s and continued with it until his death in the late 1990s. Additionally, he had his own opportunities to record with some music greats, including jazz musician Duke Ellington, rock legends Pink Floyd, and cellist extraordinaire Yo-Yo Ma.
Famous Jazz Manouche Artists and Bands
Django Reinhardt
Ultimately, Django Reinhardt is the most famous jazz manouche artist, as he's classically considered the originator of the genre. His style was equal parts fierce and joyful, adding a lyrical quality that made the music accessible, even if it was intense at times.
Some of the best examples of his music include songs like "Nuages," "Limehouse Blues," "Minor Swing," and "Dinah," all of which can serve as strong introductions to the genre. Today, the Django Reinhardt Jazz Festival continues to celebrate the genre Reinhardt created, and it's a popular event among jazz manouche fans and many who love the broader jazz sound.
Stéphane Grappelli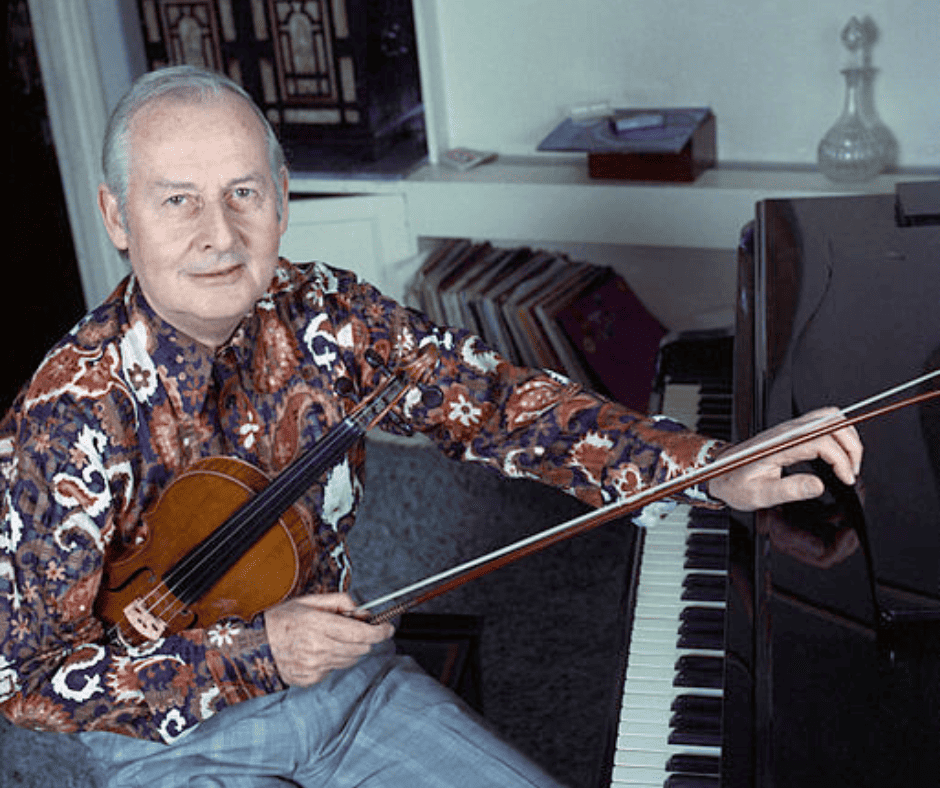 While Django Reinhardt is largely credited with creating jazz manouche, Stéphane Grappelli was highly involved in the genre's emergence. He played alongside Reinhardt during the early days of jazz manouche, imbuing the songs with his amazing violin playing. Together they created the group "Quintette du Hot Club de France," along with Joseph Reinhardt, Roger Chaput and Louis Viola. As a result, his contribution shouldn't be overlooked.
Stochelo Rosenberg
Stochelo Rosenberg is a Romani guitarist who leads the Rosenberg Trio. Born in 1968, he began playing guitar at the age of 10 and ultimately became a staple of the jazz manouche genre.
Reinhardt highly inspired Rosenberg, though he brought in new sounds to take the music in slightly new directions. Classical and pop sounds often make their way into songs, as well as bossa nova. However, the Romani swing style remains at its core.
Mario Maccaferri
Technically, Mario Maccaferri isn't a jazz artist but a classical guitarist and luthier. However, his guitar design was preferred by Django Reinhardt, giving him a firm place in the history of the genre.
Pearl Django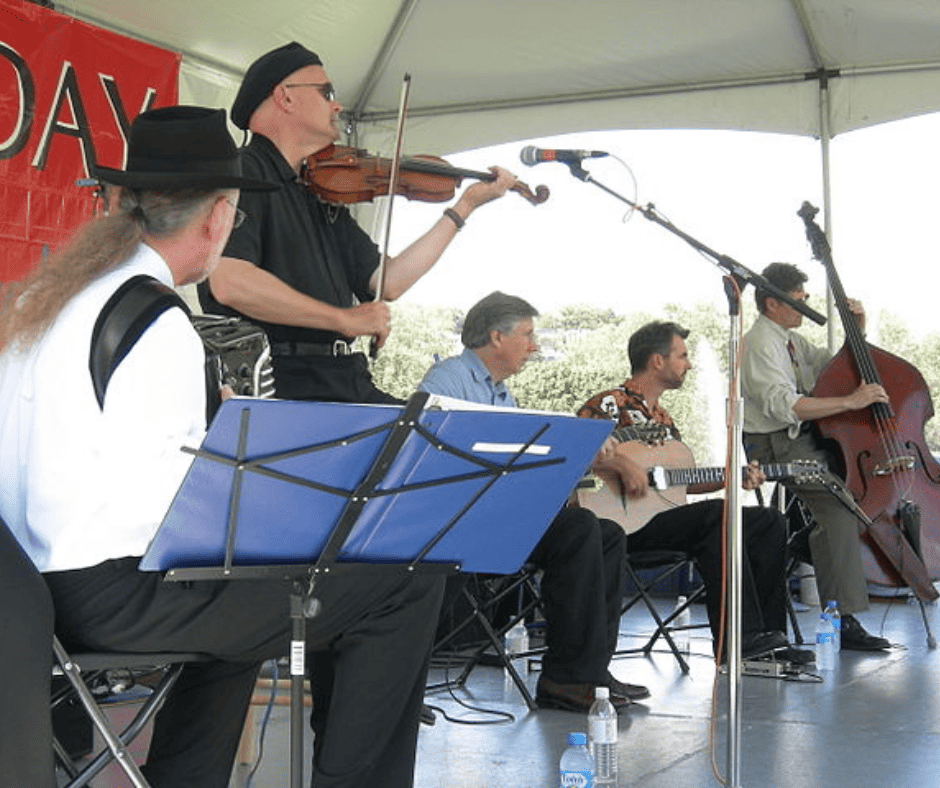 A modern jazz manouche ensemble, Pearl Django features a classic collection of instruments, relying mainly on acoustic guitars, violins, and double bass, along with an accordion. The group formed in the mid-1990s when Dudley Hill and David Firman, who had origins in blues and jazz, decided to create the band.
Over time, the members of Pearl Django have changed, but the core style generally remains the same. The band has several albums that can help bring people into the genre, and it also continues to perform today.
George Cole
Another modern jazz manouche musician, George Cole, leads his own band – the George Cole Quintet – and plays guitar for the David Grisman Sextet. While he began his musical journey with electric guitars, he transitioned to acoustic and soon became an integral part of the jazz manouche subgenre. He's also known for uptown swing.
Tim Kliphuis
Tim Kliphuis is a skilled violinist known for blending jazz manouche, folk, and classical music. He lists Stéphane Grappelli as a major inspiration and has dozens of albums to his name. While his style isn't purely jazz manouche, his intriguing take makes his work worth a listen.
John Jorgenson Quintet
The John Jorgenson Quintet is another modern band featuring a blend of jazz manouche sounds mixed with classical, rock, Greek, and Latin music. The group has had the honor of headlining the Django Reinhardt music festival, a nod to their cumulative talent. The more diverse blending of the music also makes their sound highly accessible while being incredibly unique, making them a group worth exploring.