In the world of music, Christmas time songs are some of the most widely recognized creations on the planet. Even people who don't celebrate the holiday know many of the songs by heart, as they're frequently recorded by many of the most popular musicians ever to walk the Earth. Jazz musicians, in particular, seem to adore Christmas songs, often dedicating entire albums to the genre.
In many ways, jazz at Christmas is a tradition. But why are so many Christmas jazz songs, and where did the practice of jazz Christmas music come from originally? What are the most popular Christmas songs, and which jazz Christmas albums are among the best? If you're curious about the world of jazz at Christmas, here's what you need to know.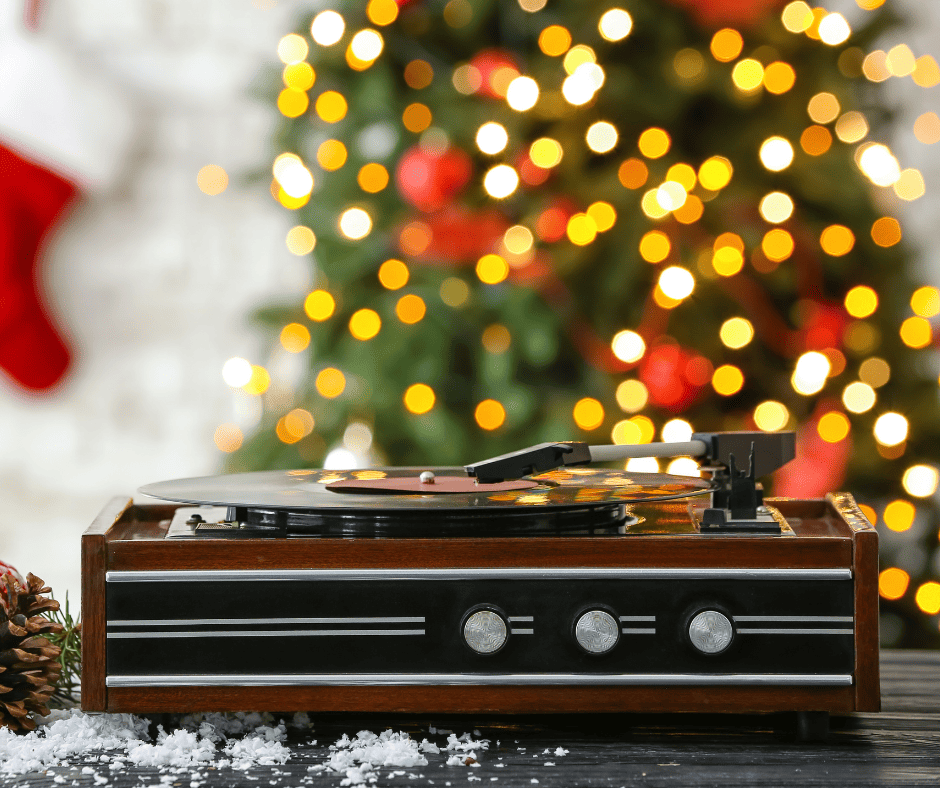 Why Are So Many Christmas Songs Jazz?
Many non-secular Christmas songs have a jazz feel because they were created during the jazz age, generally during the late 1930s and into the 1940s. As a result, they embraced the popular sound of the time, incorporating swing, smooth jazz, and other jazz subgenre vibes into the music.
Jazz also tends to lean toward the upbeat, which works well for joyous Christmas songs celebrating the season. Smooth jazz also lends itself particularly well to some of the more subdued Christmas tracks, as its gentle feel is broadly appealing and has a degree of coziness.
What Is the History of Christmas Jazz?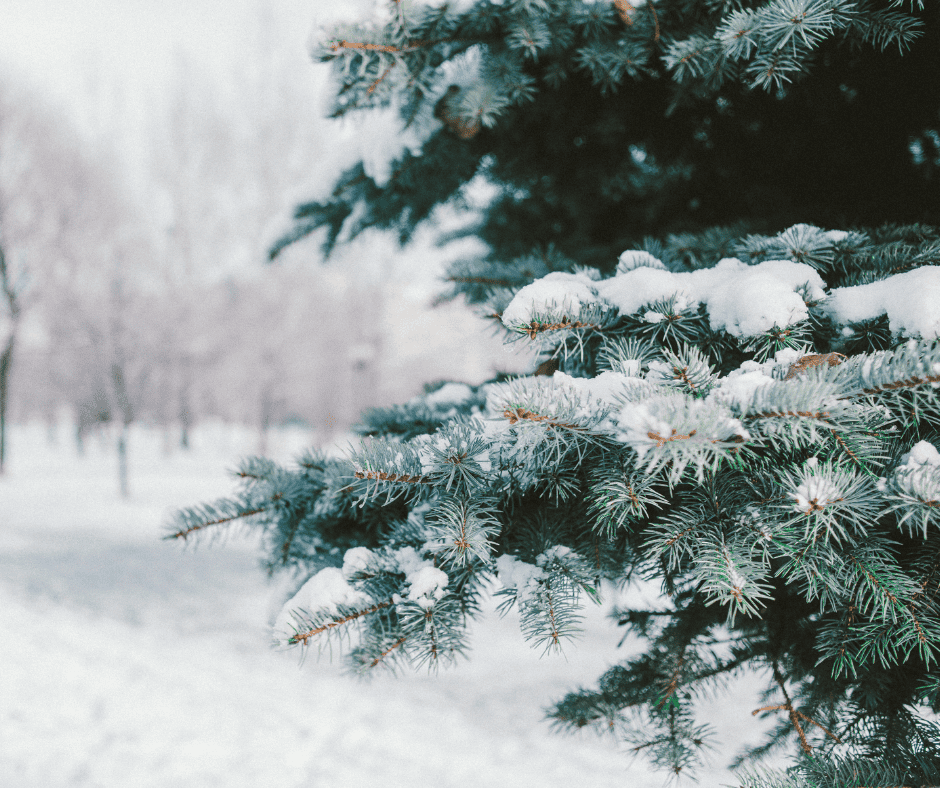 As mentioned above, Christmas and jazz go hand-in-hand because many popular non-secular Christmas songs were created when jazz was popular. However, the movement was bolstered by the incredible success of Bing Crosby's "White Christmas," which debuted in a film in 1942. It showed that the public was interested in seasonal jazz music with a crooner vibe and functionally encouraged other jazz artists to explore the potential of festive music for releases during the holiday season.
What Are the Top 5 All-Time Christmas Songs?
While it's easy to debate what Christmas songs are the best, it's relatively easy to assess popularity. Specific tracks by different artists are broadly considered staples of the festive season, often securing a significant amount of radio play during the season.
Here's a list of the top five all-time Christmas songs:
All I Want for Christmas Is You – Mariah Carey
Rockin' Around the Christmas Tree – Brenda Lee
Jingle Bell Rock – Bobby Helms
The Christmas Song (Merry Christmas to You) – Nat King Cole
A Holly Jolly Christmas – Burl Ives
10 Best Jazz Christmas Albums
1. Ella Fitzgerald Wishes You a Swinging Christmas – Ella Fitzgerald
Ella Wishes You A Swinging Christmas is broadly considered one of the most iconic Christmas albums by a jazz artist. While there's a degree of familiarity since it features Christmas classics like "Jingle Bells," "Santa Claus Is Coming to Town," "Let It Snow," and Winter Wonderland," Ella Fitzgerald takes some liberties with many of the melodies. As a result, it's a unique take on many songs that people may think they know everything about, making the album incredibly interesting.
Plus, it's impossible to deny Ella Fitzgerald's vocal skills. For those who haven't explored her music before, the album is an excellent introduction, blending a sense of comfortable familiarity with a bit of the unexpected.
2. An Oscar Peterson Christmas – Oscar Peterson
An Oscar Peterson Christmas is a more recent release, originally released in 1995. Still, it features plenty of jazz and blues vibes, as well as touches of swing, making his interpretation of classic Christmas songs a joy to hear. There's also a sense of accessibility, as nothing veers so far from the original Christmas song as to seem wholly unfamiliar. As a result, it's a widely popular album for Christmas time, particularly for Christmas Eve parties or similar holiday gatherings with a wide array of listeners.
You can expect a variety of traditional Christmas songs, including "O Little Town of Bethlehem," "I'll Be Home for Christmas," and "Silent Night." That means it essentially all of the major holiday musts, making it a solid choice for covering the popular bases.
3. The Classic Christmas Album – Kenny G
The Classic Christmas Album is brimming with Kenny G's signature smooth jazz stylings and favors a fully instrumental approach to the songs. That makes it excellent background music for relaxing during the holiday season or playing in the background during parties and meals.
As with many Kenny G tracks, there's a timelessness to his approach to Christmas Songs. "Aud Lang Syne" is a standout, but it's impossible to find fault with any of his interpretations. Plus, the low-key approach has a distinct sense of coziness, which seems especially apt during Christmas.
4. A Dave Brubeck Christmas – Dave Brubeck
A Dave Brubeck Christmas has a sense of warmth, making it particularly suitable for the holiday season. The swing energy imbues the songs with an intriguing charm, and touches of improvisation among many of the tracks are sure to excite listeners who appreciate new takes on Christmas classics.
His take on "Joy to the World" is one track that shouldn't be overlooked. It has a touch of tenderness that imbues the song with emotion, making it an intriguing version destined to pull at the listener's heart.
5. A Charlie Brown Christmas – Vince Guaraldi Trio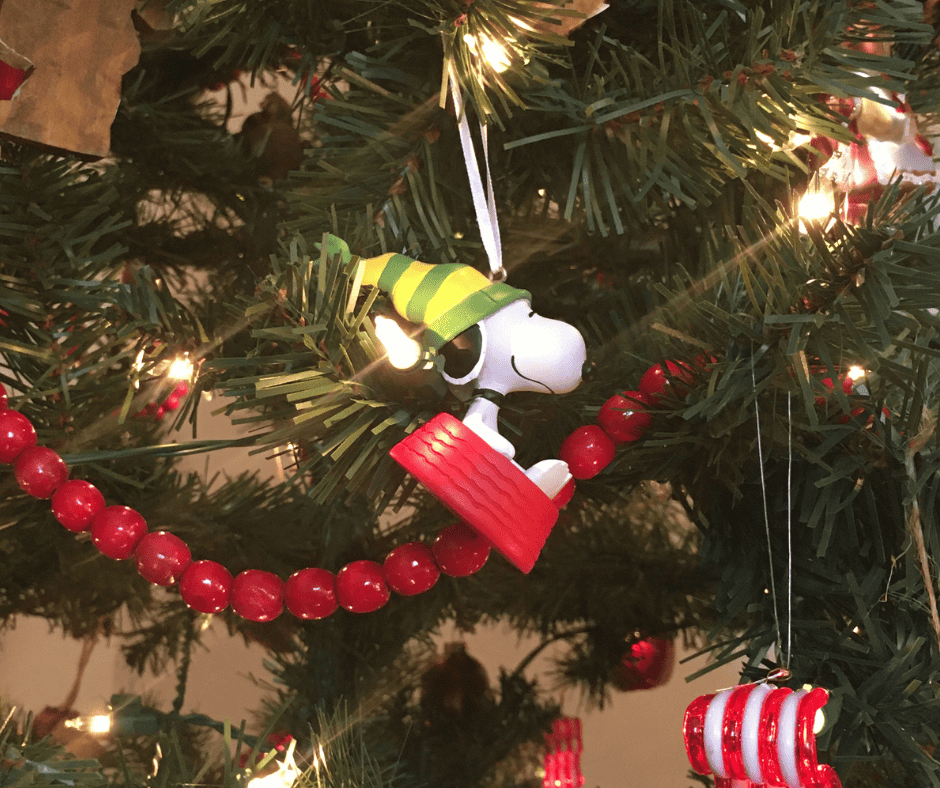 A Charlie Brown Christmas is broadly considered a quintessential Christmas album because it's connected to a seasonal television classic. It has clear swing vibes throughout the various tracks, including everything from "Linus and Lucy" (the Peanuts Theme) and interpretations of classics like "O Tanenbaum."
For many people, this album is brimming with nostalgia, bringing up clear memories of watching the show as a child. Plus, since A Charlie Brown Christmas still airs on television year after year, it also connects with a younger audience. As a result, it's achieved a degree of timelessness while capturing the spirit of the holiday season.
6. What a Wonderful Christmas – Louis Armstrong & Friends
What a Wonderful Christmas is an excellent collection of jazz Christmas songs from various outstanding artists. Louis Armstrong's "Christmas in New Orleans" is generally considered a must-hear, regardless of whether you're a long-time jazz fan or new to the genre. "This Christmas Song (Chestnuts Roasting on an Open Fire)" by Mel Torme is undeniably connected to the season, and the same is true of Eartha Kitt's "Santa Baby."
Since multiple artists are featured among the tracks, What a Wonderful Christmas offers some variety in a single album, which makes it a solid choice for anyone who wants to experience Christmas jazz on a broader level.
7. Louis Wishes You a Cool Yule – Louis Armstrong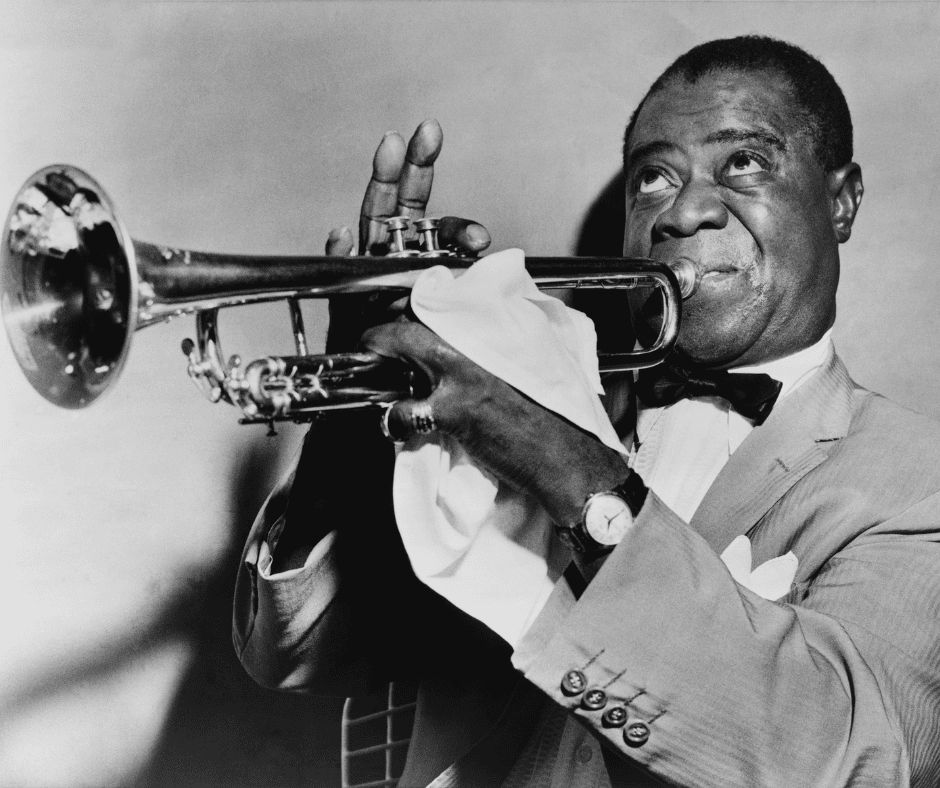 Louis Wishes You a Cool Yule embraces cool jazz throughout, bringing a sense of joy mixed with a high degree of accessibility. It's a shorter album, featuring just ten musical tracks and an eleventh track that's a reading from "A Visit with St. Nicolas," but it accomplishes a lot along the way. Plus, it features a few additional artists, including Ella Fitzgerald on "I've Got My Love to Keep Me Warm," and the variety helps keep the album highly engaging.
Many listeners also appreciate that Louis Wishes You a Cool Yule functionally brings together his various Christmas tracks from over the years. If you're a fan of his music, this album is a must for the holidays, letting you play his most popular tracks in a single run.
8. The Nat King Cole Christmas Album – Nat King Cole
The Nat King Cole Christmas Album features 20 tracks and covers practically every Christmas song that usually comes to mind during the season and a few extras. Along with "The Christmas Song," you'll find classics like "The First Noel," "O Holy Night," and "God Rest Ye Merry Gentleman," all with his unique jazz flare.
Nat King Cole's voice – which has a comforting feel – seems particularly well suited to the holidays. Plus, it has a timeless quality that seems particularly apt during the holidays, ensuring you can get years of enjoyment and pass your love of Christmas jazz music down through the generations.
9. Ultimate Christmas – Frank Sinatra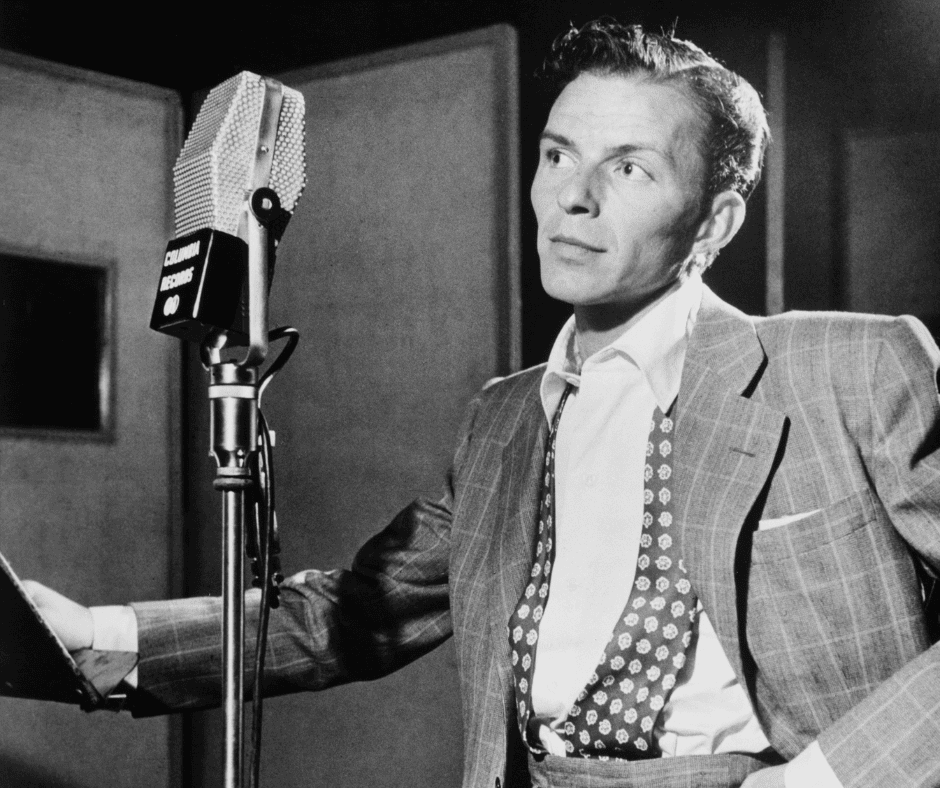 Ultimate Christmas genuinely highlights the quintessential crooner that is Frank Sinatra. Plus, it features a mix of soothing, tranquil songs like "Silent Night" and "White Christmas," mixed with higher energy tracks like "Santa Claus Is Coming to Town" and "Jingle Bells."
One fun part of this album is that Frank Sinatra's children join in on some of the songs, including "The Twelve Days of Christmas" and "I Wouldn't Trade Christmas." That creates a sense of family within the music, which helps people remember what the season is all about.
10. Christmas (Deluxe Special Edition) – Michael Bublé
Christmas (Deluxe Special Edition) features the vocal styles of Michael Bublé, a modern-day crooner with a coolness to his undeniably rich voice. You'll find an array of Christmas classics in his album, all with his unique stylistic approach." For something upbeat, "Holly Jolly Christmas" and "Frosty the Snowman" stand out. If you prefer a lowkey vibe, "Silent Night" and "Ave Maria" fit the bill. The album covers practically every base, making it a solid choice for anyone.
Looking for the perfect Christmas gift for your jazz enthusiast? We'd suggest checking out our Top Gifts for the Jazz Lover.