The holiday season is upon us, causing many people to start building their gift lists for the upcoming season. If you love jazz or you have a jazz fan in your life, jazz-themed gifts are an excellent option.
Along with showing how well you know the jazz scene and the person, there are plenty of incredible – and even some unconventional – gifts for jazz enthusiasts available. If you aren't sure where to begin, here are eighten gifts for the jazz lover to add to your list.
18 Gifts for the Jazz Lover
1. Vinyl Record Collector Logbook
Many jazz lovers prefer vinyl when they play music. A Vinyl Record Collector Logbook is an ideal gift if you have a family member or friend with a growing vinyl collection, especially once they've already acquired the best jazz albums!

This is one of the best gifts for jazz fans because it lets them track their album collection. They can easily list the genre, artist, title, release year, and date of purchase. Plus, they can add a personal review, allowing them to note their favorites or discuss the general vibe of the record.
Another benefit is this gift helps your jazz music lover avoid accidentally buying a duplicate. It's a quick and easy tracking option with an analog feel that seems appropriate for vinyl collectors.
2. Historic Photos of New Orleans Jazz
Historic Photos of New Orleans Jazz is another one of the fantastic gifts for jazz music lovers. It includes a collection of rare photographs features in the Jazz Collection at the Louisiana State Museum, serving as a visual record of jazz in New Orleans.
Along with stunning images, there's information about the history of jazz music in the region. Plus, it discusses the various artists, making this a solid choice for long-standing jazz fans or those who are just starting to explore the genre. Featuring 200 pages of images and text, this book is sure to contain pictures and facts that are new to the reader, allowing them to discover more about the world of music they adore regardless of their existing knowledge.
3. Maison Martin Margiela Replica Jazz Club Eau De Toilette
One of the great gifts for jazz lovers who also enjoy unique scents is the Maison Martin Margiela Replica Jazz Club eau de toilette. The various scent notes are designed to align with aromas classically associated with the Brooklyn jazz clubs of yore. You'll pick up the scents of vanilla and musk, coupled with tobacco aromas reminiscent of cigars. There are also hints of cocktails and leather.
This is a potent eau de toilette, so a little goes a long way. Plus, the scent lingers after application, so there's little need to reapply during the day. While the scent profile leans masculine, it can also be appropriate for women who enjoy the scent profile.
4. The Jazz Experience Coloring Book for Adults
Coloring is often a meditative, relaxing experience, which led to the rise in coloring books designed for adults. If you're looking for gift ideas for jazz lovers, Jazz Experience Coloring Book for Adults is a must. It features a variety of images, including some focused on musical instruments and others featuring performers.
One nice feature of this coloring book is that the back of each coloring page is black, reducing the odds of ink bleeding if the recipient uses markers or pens. There are 20 images to color, and depending on the result, pages could be removed and framed to create art for their home. Couple the book with a nice set of colored pencils or markers, giving the recipient everything they need to enjoy the gift.
5. Louis Armstrong Poster
One of the best jazz-related gifts for a family member or friend who enjoys displaying jazz-oriented art is the Louis Armstrong poster. This concert poster reflects the era's style, but since it's a fresh print, it doesn't show signs of age. The 8×10-inch size also means it's easy to fit into small spaces or could work as part of a photo collage wall.
While the color palette is striking, thanks to the large amount of reddish-orange, it isn't overwhelming either. The rest of the poster is black and cream, adding enough neutral elements to create balance. Put the print in a classic black frame, and you have an outstanding gift.
6. Vintage Jazz Musician Photo Set
Another one of the best gifts for jazz lovers looking for wall décor is this Vintage Jazz Musician photo set. It includes four separate images featuring jazz legends Louis Armstrong, Duke Ellington, Ella Fitzgerald, and Billie Holiday, each printed in black and white.
The photos are 11×14 inches, so it's easy to find suitably sized frames. Since the images are black and white, you can choose classic black frames or opt for more color. Matting is also an option to draw more attention to the photographs.
Since two of the photos are landscape and two are portrait, it's easy to hang the photos to make them form a square. However, they can also be integrated into a photo collage wall, making them versatile.
7. Victrola 8-in-1 Bluetooth Record Player & Multimedia Center
One of the more unique gifts for jazz lovers that combines current technology and vintage vibes is the Victrola 8-in-1 Bluetooth Record Player & Multimedia Center. It allows the jazz fan in your life to listen to their favorite music in nearly every format. This solution not only plays vinyl; it also has a CD player, cassette player, radio, USB drive input, and Bluetooth connectivity. Speakers are also built-in for added convenience and sound quality.
However, the player maintains the classic Victrola feel even with all the media options. It features genuine wood construction and traditional features, giving it a vintage vibe. Plus, it allows people to record from vinyl to mp3s (with the required software included), allowing the recipient to create digital music files of their favorite albums.
8. Brass Alto Saxophone Ornament
If you're looking for simple but stylish Christmas gifts for jazz lovers, the Brass Alto Saxophone Ornament by Broadway Gifts is an outstanding option. The design is classic and vibrant, guaranteeing it'll be an eye-catcher on any Christmas tree. Plus, it's highly detailed, making it almost look playable even in its 5-inch form factor.
Along with brass, this ornament features genuine wood and other metals, improving the overall look. Plus, it comes boxed, making it highly giftable. The company also produces ornaments based on a wide array of other instruments using the same high-quality materials, giving you the option to gift additional companion pieces or even an entire band's worth of instruments.
9. Metal Sax Wine Rack
If you're on the hunt for jazz gift ideas that also work for wine lovers, the Metal Sax Wine Rack is a perfect choice. The wine bottle holder is a wire-based design that resembles playing a saxophone.
The rack features metal components and has a slight avant-garde feel, which feels particularly appropriate for a jazz-themed gift. Plus, it's sturdy and well-balanced, so the recipient doesn't have to worry about the wine bottle causing it to tip.
Another benefit is that this wine bottle holder looks excellent when holding wine or empty. Plus, it's easy to take this gift up a notch by including a bottle of the recipient's favorite wine, allowing them to enjoy the piece and an excellent bottle of wine in a single gift.
10. LEGO Icons Jazz Club
For jazz fans with a childlike spirit, the LEGO Icons Jazz Club building set is an excellent choice. Once constructed, the front looks like a classic jazz club with a neighboring pizza parlor. The architecture of the buildings is incredibly detailed, but the façades also feature the vibrant colors you'd expect from LEGO.
However, there's more than meets the eye with this building set. Inside the buildings are five detailed rooms within the music venue, adding a new sense of dimension and life. The set has eight minifigures that pair perfectly with the spaces.
One nice feature is that this set is designed to work with other modular builds from LEGO. That means if they already have different modular build sets, they can add this one to expand their LEGO city.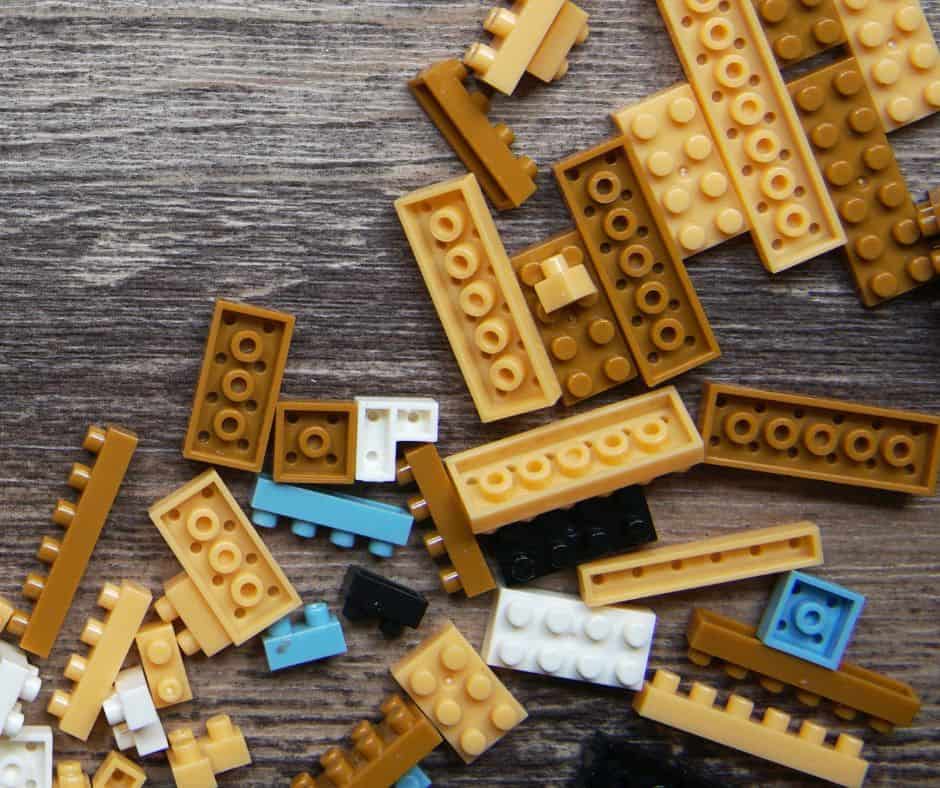 11. LEGO Ideas Jazz Quartet
Check out the LEGO Ideas Jazz Quartet for a quirky gift for the jazz lover in your life. It gives them the fun of building with the classic blocks and leaves them with a band reminiscent of the Jazz Age. The quartet features a pianist, trumpet player, double bass player, and drummer, all on a stand that looks like a wooden stage.
They can also position the jazz musicians on the base in a variety of ways, allowing the recipient to pick the perfect layout. It also comes with handy instructions for all four musicians and instruments, making the process of building this piece of art simple and streamlined.
12. Music Whiskey Glass
For a classy gift for the jazz fan in your life, this Music Whiskey Glass is an excellent choice. It features a gold rim and a thick base, making it feel elegant and sturdy. Around the glass, there is a series of music notes on staves, as well as a large gold-toned treble clef.
Ultimately, the pictures of the glass don't do it justice. While it looks good in the images, it's outright breathtaking in person. As a bonus, the glass comes in a lovely box with a card. All you need to do is write down who the gift is from and who it is to, and this present is ready to give to the recipient.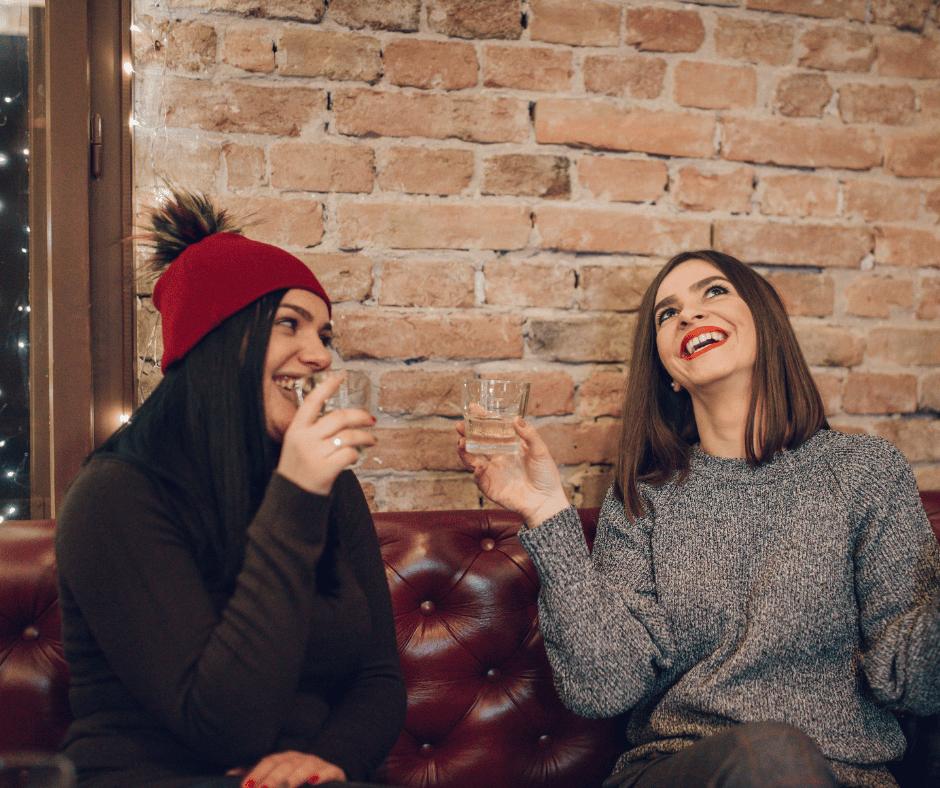 13. Sittin' In: Jazz Clubs of the 1940s and 1950s
If you need a gift for a jazz lover who adores music history, Sittin' In: Jazz Clubs of the 1940s and 1950s is potentially the perfect option. This hardcover book contains over 200 photographs that showcase jazz nightclubs during the course of those two decades. Plus, there are interviews with legends like Quincy Jones, the renowned trumpet player, and saxophone player Sony Rollins, as well as many others.
Ultimately, this book tells the story of jazz clubs in the 1940s and 1950s incredibly well. In most cases, it'll contain tidbits that even adamant fans of jazz history haven't encountered previously. That's what makes this such an outstanding gift. Essentially, you're giving the recipient a chance to explore facets of jazz they may not learn about any other way, and that's pretty amazing.
14. DownBeat: The Great Jazz Interviews: A 75th Anniversary Anthology
Another outstanding option if you need a gift for a jazz lover is the book DownBeat: The Great Jazz Interviews: A 75th Anniversary Anthology. As the title suggests, this anthology contains interviews from practically every jazz great to have ever lived. Interviews from Louis Armstrong, Duke Ellington, Count Basie, Dizzy Gillespie, and many more are all included in the book.
Ultimately, it's an incredibly compelling read for anyone who wants to hear about the world of jazz directly from the artists. Plus, it provides insights into the various jazz eras, showcasing the genre's quirks in an incredibly intriguing way.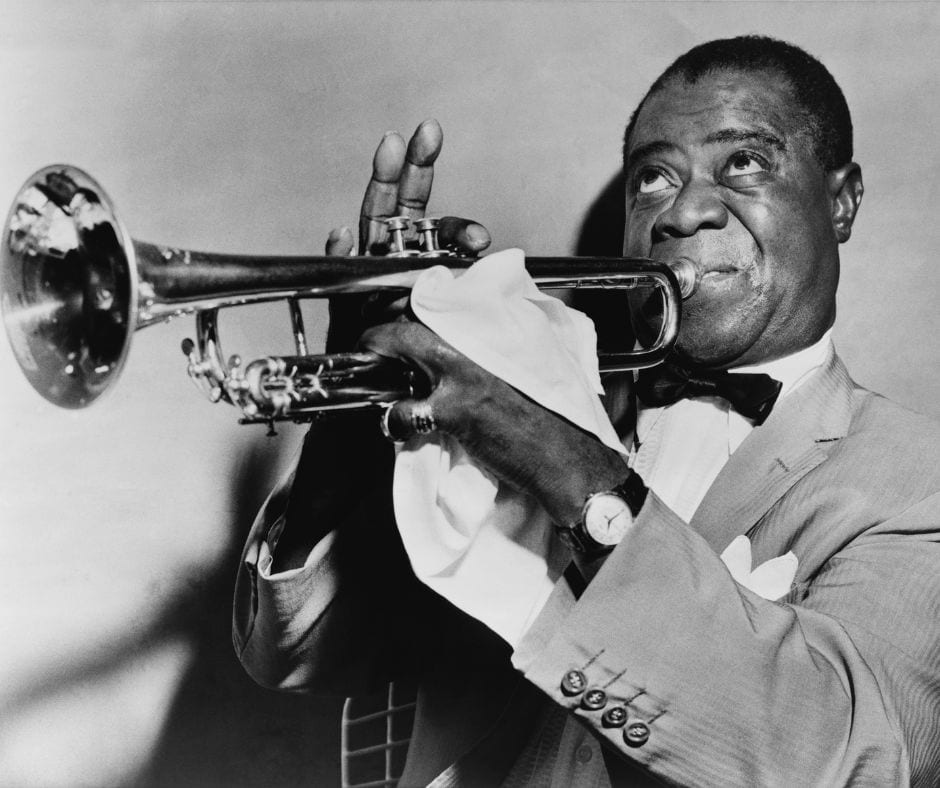 15. Galison Michael Storrings Jazz Age 1000+ Piece Puzzle
If you're looking for a gift for someone who enjoys jazz and puzzles, the Galison Michael Storrings Jazz Age 1000+ Piece Puzzle could be your next perfect gift option. It features a beautiful illustration of a 20th-century New York jazz club once it's put together. Plus, the puzzle is designed to be no-glare, allowing it to become a displayed piece of art after it's complete.
With 1,054 pieces total, this puzzle is complex enough to be a bit of a challenge but not so hard as to make completing it seem impossible. Generally, it'll only take a few days of light work to get it handled. The final size is also 20 inches by 27 inches, so it's generously sized. It's also designed for a perfect fit and to avoid puzzle dust, so it's hard to beat the quality.
16. Coltrane Jazz T-Shirt
If you're shopping for someone who doesn't just like jazz but enjoys declaring their love of jazz to the world, the Coltrane Jazz T-Shirt might be just the gift you're after. It features simple text that reads, "Yes, I speak Coltrane," and that straightforward sentiment can easily turn into a conversation starter if they run into other jazz fans.
The t-shirt itself is also high-quality, featuring double-needle sleeves and bottom hems. It also offers a classic fit, and the material is either 100 percent cotton or a cotton blend (depending on the color), so it's incredibly comfortable.
17. JBL Flip 5 Bluetooth Speaker
While many jazz lovers have a solid set of headphones, having another way to enjoy fantastic jazz music never hurts. That's why the JBL Flip 5 Bluetooth Speaker makes an excellent gift. It's highly portable and offers amazing sound quality. Plus, the speaker is waterproof, so using it outdoors is safe.
With this speaker, your gift recipient can enjoy wireless Bluetooth streaming and up to 12 hours of playtime on a single charge. With the Party Boost feature, pairing two of these JBL speakers to get stereo sound or have the multiple speakers simply cover a larger listening area is possible.
18. The Gift of Travel
While it might not seem like travel is inherently a gift for jazz fans, it can be if you choose the right destination. For example, what music lover wouldn't appreciate a chance to see their favorite jazz band or artist at one of the top jazz festivals around the world?
Essentially, that's the perfect option if you're looking for a unique gift and prefer experiences over things. You can go with event tickets if there's a festival near the gift recipient. However, you could also go all out and handle travel, accommodations, and entry tickets, allowing you to give the jazz lovers in your life the trip of a lifetime.